Public Guardian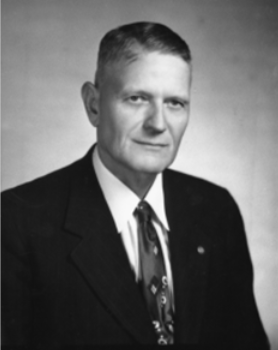 History of the Allen Eiry Fund …  Mr. Allen Eiry passed away in 1974 at the age of 80.  He never married and was remembered for his eccentricities of living in a run-down house with second-hand linoleum on the floors and mooching meals and laundry services off his neighbors.  He minded his own business and worked as an automobile dealer and an investor in various properties and in a pipeline operation in the County.
Mr. Eiry remembered his friends living at the "poor farm", the Seneca County Home and visited regularly.   He left an estate valued at $1,000,000.00 to be used for the benefit of the residents of the Seneca County Home.   When the home closed in 1986, income generated by the estate funds were distributed to eligible tax-exempt applicants that had programs to benefit county residents who would have possibly been county home residents.
The Columbus Foundation began assisting with the estate funds of Mr. Eiry in 1983, thus establishing what is now known as the Allen Eiry Fund. An advisory committee consisting of five Seneca County citizens, two of which are appointed by the Seneca County Probate Judge, assists the Columbus Foundation in disbursing income from the Allen Eiry Fund.
Judge Gerald D. Meyer, father of the Judge Jay A. Meyer, recognized the need for a guardianship program for the elderly in Seneca County and implemented the program in 1987 with the help of Allen Eiry funds.  Since 1987, the Seneca County Public Guardian program has received $1,139,500.00 from the generosity of the Allen Eiry estate.
The Program has grown over the years and now provides 24-hour, 7-day a week on call guardianship and conservatorship services to Seneca County residents over the age of 55, that are indigent and who suffer from incompetency or mental impairment and have no one in their lives that can serve in that capacity.
Jay Rishty
Seneca County Probate Court, 103 E. Market St., 2nd Floor
Phone: (419) 448-5098
Fax: (419) 447-1167
jayr@senecajpcourt.com